Banned from California
-Jim Foshee-
Persecution, Redemption, Liberation ... and the Gay Civil Rights Movement
About Jim Foshee
---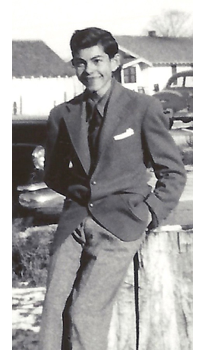 This is the previously untold story of a 1950s gay teenager who runs away from home, setting out on an adventure that redefines his life and puts him in the midst of the civil rights struggle of gay people across the United States of America spanning a half-century. Born in 1939, Jim Foshee lives his young life openly, honestly and defiantly in the underground world of homosexuals and early queer subculture decades before that lifestyle eventually progressed into a modern LGBTQ society.
Jim was born in 1939 and lived his life as an out gay person throughout the last half century of the 1900s. This biography details his life and times, which spanned more than six decades. He was flawed and complicated, yet he survived the obstacles in his life. Jim Foshee noted during an interview: "This is my story. I can remember a lot of experiences, but at my age I can't recall them all perfectly. Most of my memories are very clear; a few are vague. After all, a lot of this happened a long time ago."
FREE Preview

This biography is an intimate portrait of gay life in the 1950s and beyond into a new millennium. It takes readers on a unique and personal journey through a part of American history as seen through the eyes of this gay American.
Purchase Options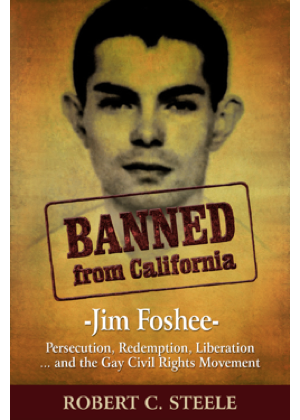 Paperback or Hardcover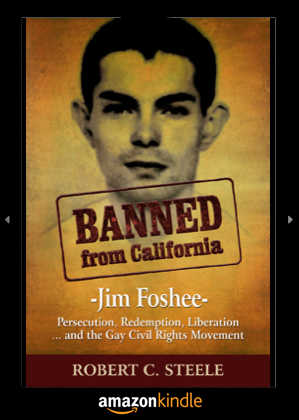 Kindle eBook
Reviews
"Jim Foshee was an intrepid community-based researcher of LGBT history who, long before historic newspapers and books were digitized, read through them page by dusty page, and sent me amazing discoveries, enriching my own work to recover an unknown past. I'm delighted that Jim's own fascinating, poignant history is now honored in this wonderful biography." ~ Jonathan Ned Katz, author, Gay American History, Gay/Lesbian Almanac and Love Stories
"This compelling story recounts the life of a gay man born in the late 1930s. He is defiant and resilient, flawed and complicated. This touching narrative left me feeling that I belong to a lineage of older, passed, LGBT individuals who lived in the complex, troubled, gay humanity of the 1940s, 1950s and beyond—embedded with burden yet conquered through perseverance." ~ Dr. Ramon Silvestre, San Francisco GLBT Historical Society
About the Author

Robert C. Steele served as a reporter and producer at various radio and television stations in Colorado and Arizona. He was a broadcaster at the Italian National Broadcasting Company (RAI Radiotelevisione Italiana) in Naples, Italy; and was a reporter for Armed Forces Radio and Television along the coast of Vietnam, the Asian Western Pacific and Vicenza, Italy. He was a volunteer and activist in the early gay liberation movement with the Gay Coalition of Denver and with two weekly gay radio shows in Colorado. Later, as a federal government public affairs officer, he served as a government spokesperson and managed media relations with reporters who worked for media outlets from across the USA and around the world.